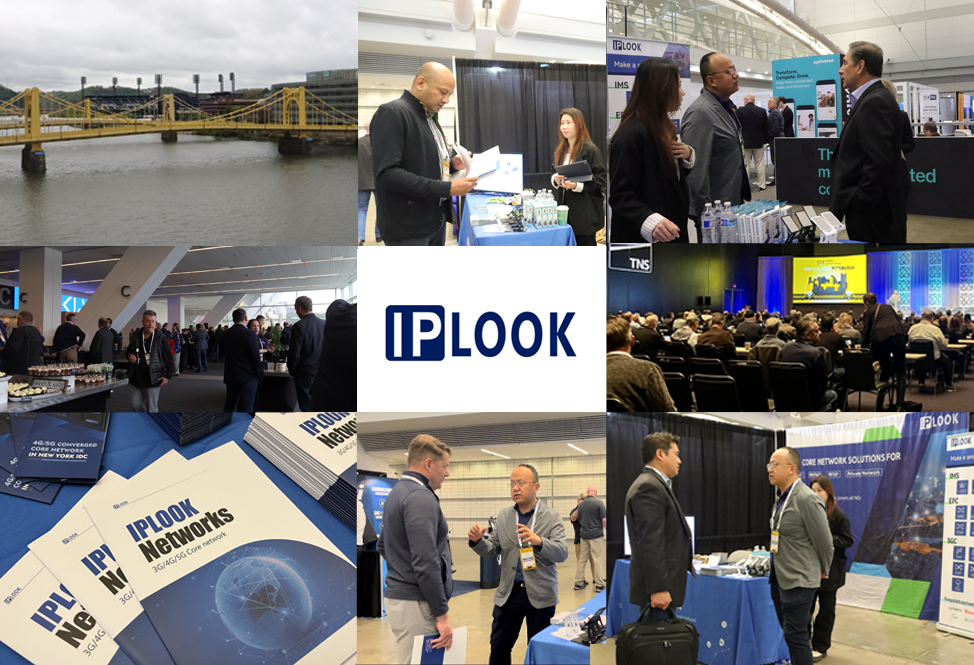 IPLOOK team recently attended the Mobile Carriers Show (MCS) in Pittsburgh, hosted by the Competitive Carriers Association (CCA). The event served as a platform for equipment suppliers, software vendors and wireless carriers to share insights, discuss trends and explore potential growth opportunities.
As a new associate member of the CCA, IPLOOK was thrilled to have participated in the various sessions and activities that covered a range of topics, including network visibility, mobile security, spectrum policy, and more. The team found the conference to be a fruitful and rewarding experience that was definitely worth the effort. This will enable IPLOOK to better meet the customer needs, allowing IPLOOK to shape up in the American market.
In addition to the above sessions, MCS also featured a trade show, where vendors showcased their products and services. IPLOOK, of course, included. IPLOOK prepared exquisite giveaways such as product brochures, flyers, phone stands, and special snacks. Visitors from different companies stopped by IPLOOK's booth, where the team displayed the architecture of their 4G/5G converged core to those who were interested. The IPLOOK crew patiently responded to queries, and there was even visitors who came specifically to meet them. For that, IPLOOK expresses their top gratitude and appreciation. Customer satisfaction is always their top priority.
And in order to get familiar with the old members and establish connections for potential cooperation, IPLOOK team also visited other exhibitors. Many of these exhibitors are experts in the industry and are old friends of CCA, making it a great opportunity for IPLOOK to learn about the industry ecosystem of the area. It will be of great help for each other to stay competitve in the rapidly evolving mobile landscape.
Overall, the MCS provided IPLOOK with an excellent opportunity to stay up-to-date on the latest trends and developments in the wireless industry, particularly in the North American market. And IPLOOK looks forward to attending future CCA events and continuing to be a part of the conversation about the future of mobile network. With its commitment to providing reliable and efficient core network solutions, IPLOOK is confident in its ability to contribute to the growth and development of the industry.