IPLOOK is now a new CCA member!
IPLOOK Technologies Co., Ltd (Branded as " IPLOOK"), a leading global provider of 3G/4G/5G core networks, is now a new Associate Member of the CCA.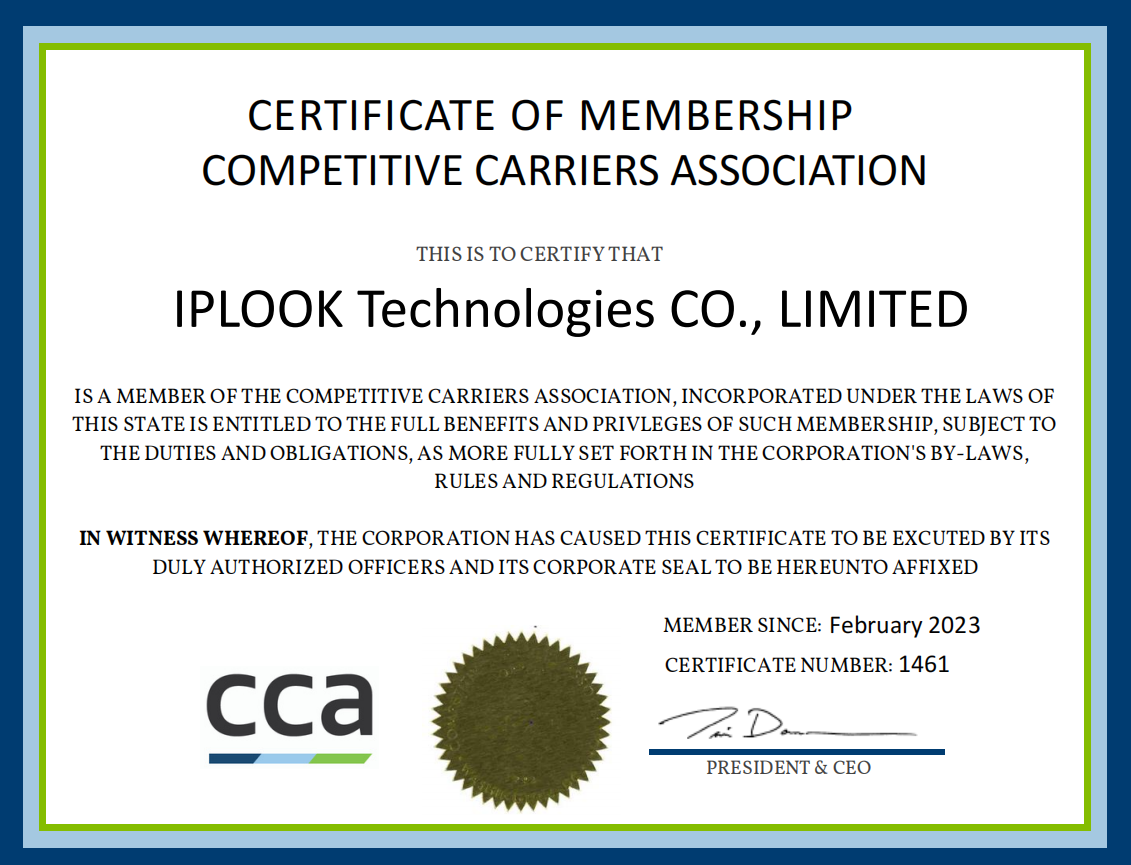 CCA's entire purpose is to assure their members thrive and that no government policy stands between competitive carriers and our ability to serve our customers. As a professional supplier of end-to-end mobile core network solutions for over 50 million worldwide users, IPLOOK always implements the vision of connecting everywhere and everything. We would like to join and improve the quality of global telecommunication through delivery of wireless communications. IPLOOK would like to actively participate in CCA's industry development programs and share new ideas.

"We are glad to join CCA! As a new member of CCA, IPLOOK looks forward to more cooperation opportunities with new industry partners, to provide our customers with high-quality wireless services and explore the global market in the telecom industry," said Dong Lyu, CEO of IPLOOK.

About CCA

CCA is a non-profit association for competitive wireless providers and stakeholders across the United States. It is serving millions of customers, as well as vendors and suppliers that provide products and services throughout the wireless communications ecosystem. It will use advocacy, leadership, education, and networking opportunities to help competitive carriers grow and thrive in the wireless industry.

Know more information about CCA: https://www.ccamobile.org/iplook-technologies-joins-competitive-carriers-association-cca

About IPLOOK

IPLOOK Technologies is a leading vendor of 4G/5G networking solutions, offers a complete line of products for mobile operators, mobile virtual operators, service providers and enterprise private networks to fulfill the growing connectivity needs. We are one of the fastest-growing end-to-end mobile core network vendor in the world, positioned to self-develop innovative and high-performed 3G/4G/5G/6G core network products to the world.

Contact us for more information or follow us on LinkedIn@IPLOOK Technologies.