To provide better network services, the evolution path of MNOs from 4G to 5G mainly consists of three parts: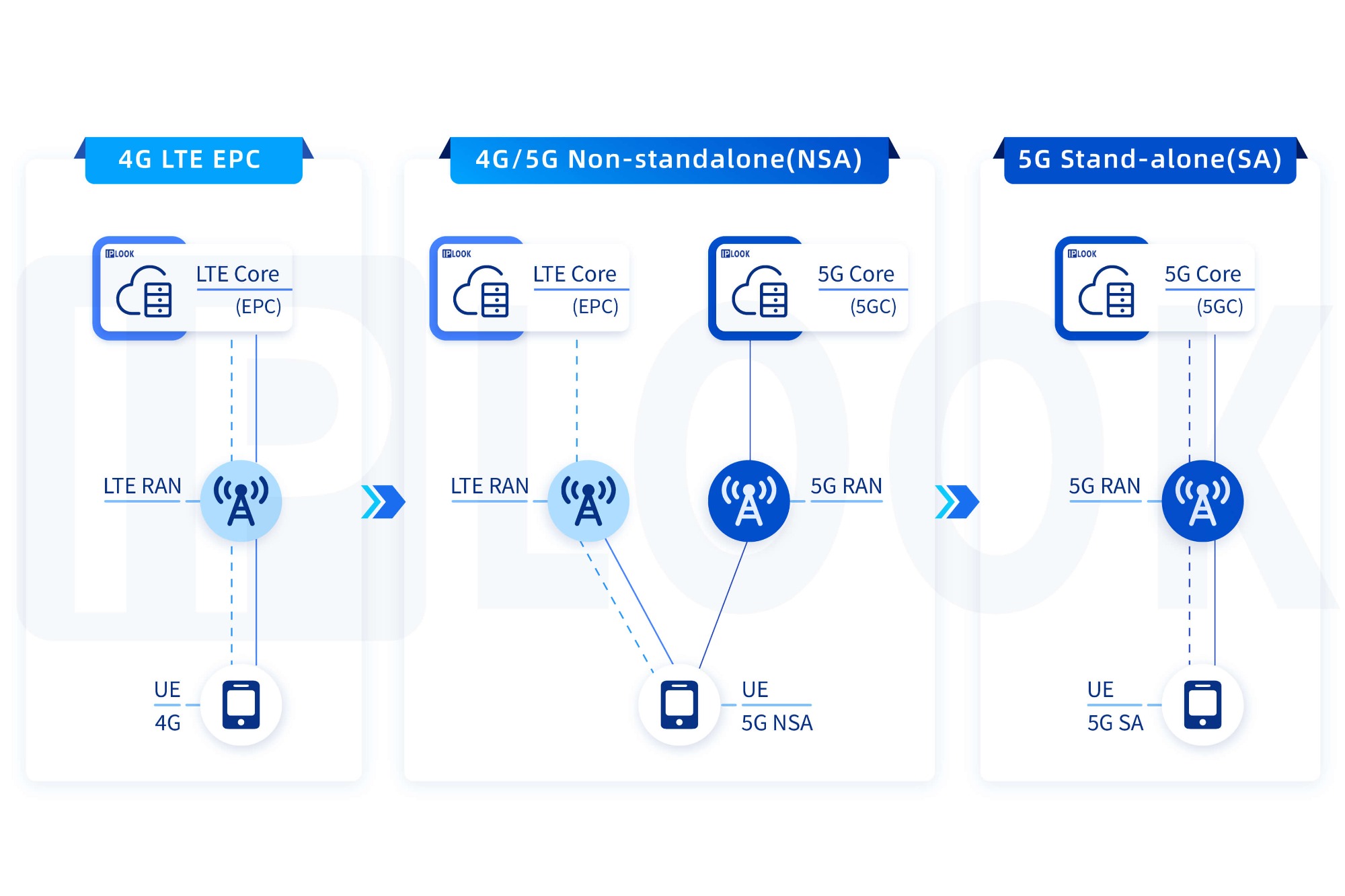 Start from 4G network deployments
For new operators, to rapidly enter the telecom market with initial network deployments, we will recommend you deploy 4G networks at the beginning. It is a cost-effective solution to start out the journey with a pay-as-you-go model provided by IPLOOK.
Transitory stage: 5G NSA architecture
With diverse customer requirements, operators should consider introducing the 5G technology into the network architecture, delivering new 5G network services to cater to customers' needs better.
At the beginning of the 5G deployment, 5G NSA architecture designs an ideal solution for operators, paving the road to the evolution from legacy 4G networks to 5G. On the basis of 4G network, operators are able to launch the 5G network quickly after the upgrade of some softwares, supporting new use cases to enable more revenue streams.
Reach the full potential of 5G: 5G SA architecture
To fully achieve 5G eMBB, mMTC and URLLC scenarios, operators should move forward to 5G SA architecture to explore more business opportunities by reaching the full potential of 5G.
IPLOOK's MNO solution supports a seamless upgrade from 4G to 5G with less network disruption. In 5G SA architecture, the introduction of edge computing as well as network slicing in 5GC enables operators to provide on-demand customization of network services for diverse application scenarios.
By virtue of the less handover interruption time and lower latency in 5G SA, the user experiences will also be substantially enhanced.
IPLOOK 4G/5G converged core solution
In the IPLOOK solution, 4G and 5G core can be combined as below figure, and we can support both SA and NSA architecture.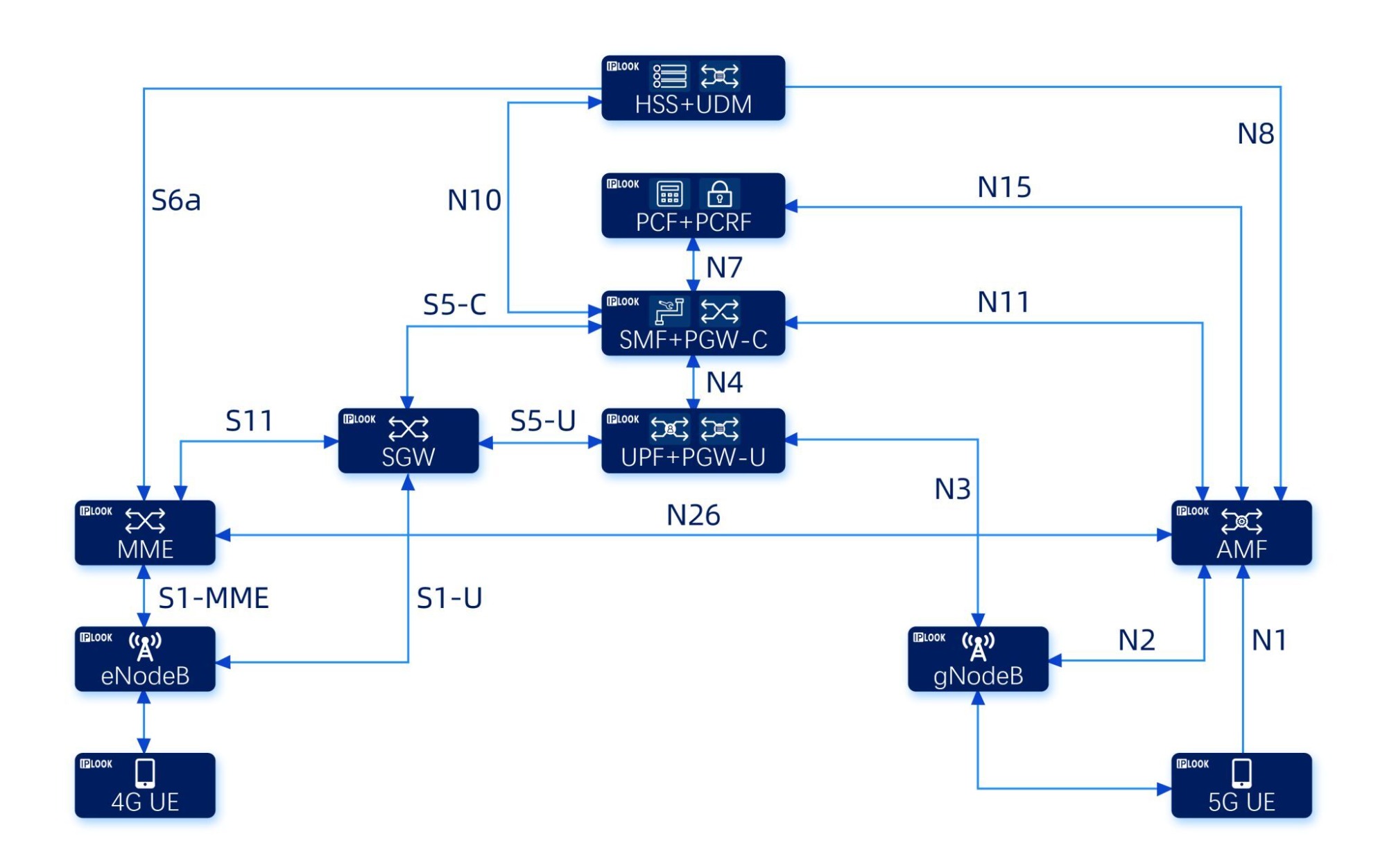 If you are interested in the MNO solution, contact us for further discussion!