EPC for CBRS

The recent FCC decision to allow commercial deployments in the CBRS spectrum band will ultimately be good news for wireless internet service providers (WISPs). The CBRS band is 150MHz wide band in 3.5GHz spectrum from 3550MHz to 3700MHz. It increases to as much as 150 MHz under the new rules, which should enable the WISPs to boost speeds, capacity or both.

CBRS uses LTE with some additional components as well as unique operating features. A CBSD is an LTE eNodeB with some additional capabilities. In later releases of CBRS the CBSD will be a 5G nGR.

IPLOOK provides EPC for CBRS. The NFV core network software will be deployed on X86 COTS. It supports all eNodeB vendors openly. Meanwhile, the IPLOOK EPC enables APIs for provisioning and billing. That helps WISPs to enhance operation abilities. We also provide 3GPP standard interface for roaming with MNOs.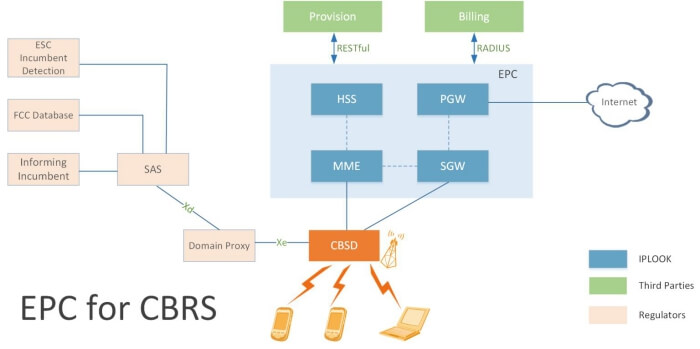 In the future, IPLOOK EPC could be upgrade to convergent 5GC smoothly.