EPS Fallback and 5G VoNR
5G Voice Solution:
There are two solutions of 5G Voice Evolution: EPS Fallback and 5G Voice over New Radio (VoNR).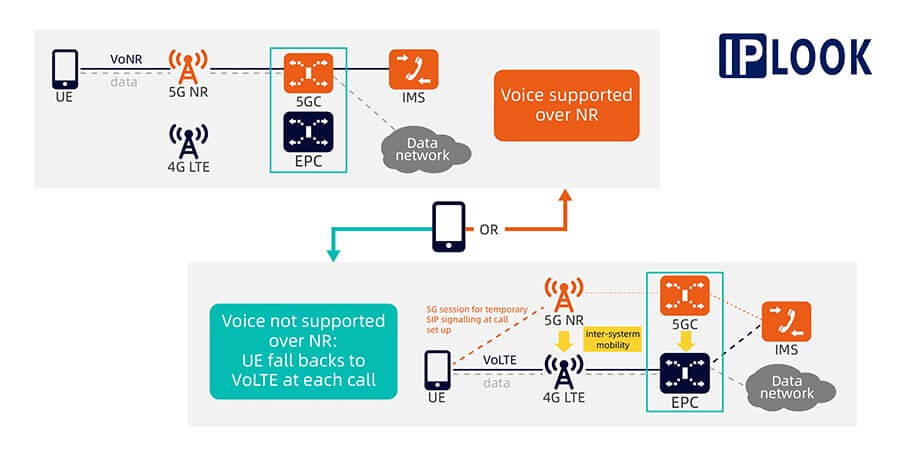 EPS Fallback Procedure
EPS Fallback chooses to switch or redirect to EPS based on the presence or absence of the N26 interface
Steps:
1.UE resides on the NG-RAN of the 5G system and initiates the establishment of the MO/MT IMS voice session.
2.The NG-RAN receives a network-initiated PDU session modification request that establishes a QoS stream for voice services.
3.NG RAN considers whether or not to allow VoNR, with specific factors including UE capacity, N26 deployment, LTE radio conditions, and whether VoNR is turned on/supported.
4.If the NG RAN decision EPS Fallback, deny this PDU session modification request with special reasons, 5GC starts waiting for the UE to fall back to 4G.
5.NG RAN chooses to switch or redirect to EPS based on terminal capacity and deployment.
6.When the UE is connected to the EPS.
6a. When the UE switches to EPS via the N26 interface, the UE will initiate the TAU process.
6b. If there is no N26 interface, redirect to EPS and UE initiates EPS attachment and sets the request type to "Handover" in the PDN connection request.
7.After the above mentioned move to EPS, SMF/PGW re-initiates the IMS Voice Services Private Bearer establishment process.
8.Calls continue.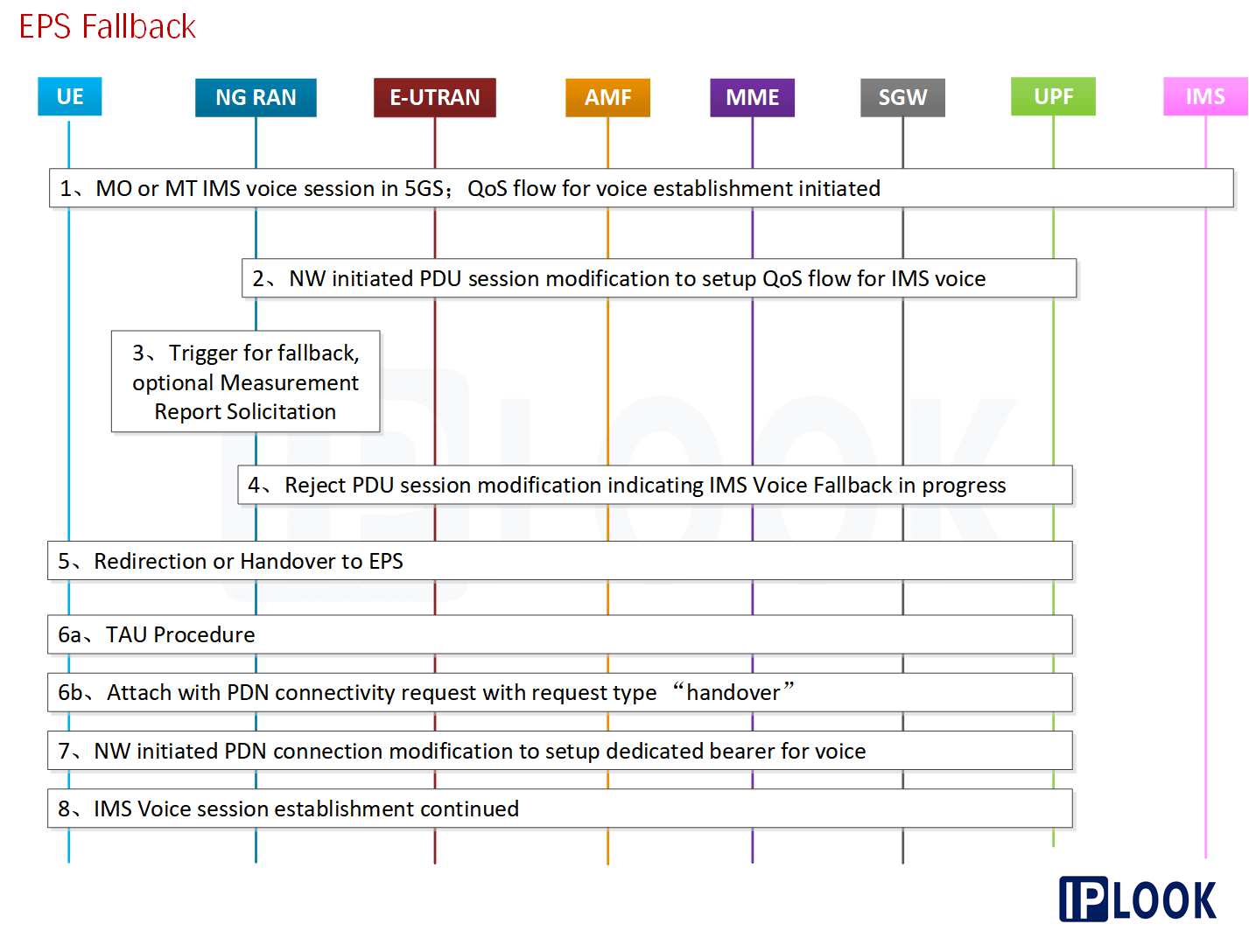 5G VoNR Procedure
5G voice is similar to the VoLTE process, except that PDU sessions need to be modified first to establish QoS flows for voice services.
Steps:
1.In UE calling or called scenario, IMS system triggers the QoS establishment process based on SIP signaling interaction.
2.5GC sends PDU session modification request to NG RAN.
3.NG RAN reconfigures the User Plane.
4.NG RAN returns the successful modification of the PDU session and informs 5GC, PCF, IMS.
5.The call continues, sends to the IMS domain, the same as the VoLTE process.