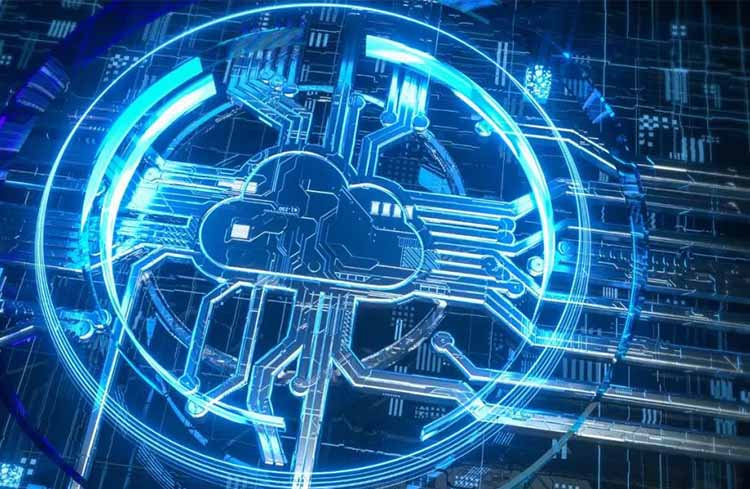 Nowadays, private 5G network solution is more than a network for telecommunication. It is also an integrated solution including networks, cloud computing, edge computing and application platforms.
For vertical industries, deploying private 5G networks is a suitable option to develop innovative 5G applications and accelerate the process of digital transformation.
Why do we need private 5G network?
1. To adapt to the specific requirement, networks with flexible deployment and customized capacity are needed for diverse application scenarios.
2. Digital applications in 5G era require lower latency and more stable networks. The technology of MEC becomes a better choice to solve these problems, enabling emerging businesses with multiple possibilities.
3. The requirements of evolving the industrial applications into 5G is ascending to exert the strengths of 5G technology.
4. Developing innovative digital applications is also needed for vertical industries in 5G era.
What industries can P5G solution be used in?
It can be used in these industries (Smart factories, smart city, smart agriculture, autonomous driving, healthcare, AR/VR, transportation, mining...) to provide reliable and high-performance network connections, supporting high-security data transmission and ensuring high-quality applications.
Deploy private 5G network on cloud
To adapt to the digital transformation trend in the telecom industry, IPLOOK offers the private 5G network solution deployed on cloud for Service Providers/Operators, partnered with Alibaba Cloud, Tencent Cloud, AWS Cloud, Azure alike cloud platforms.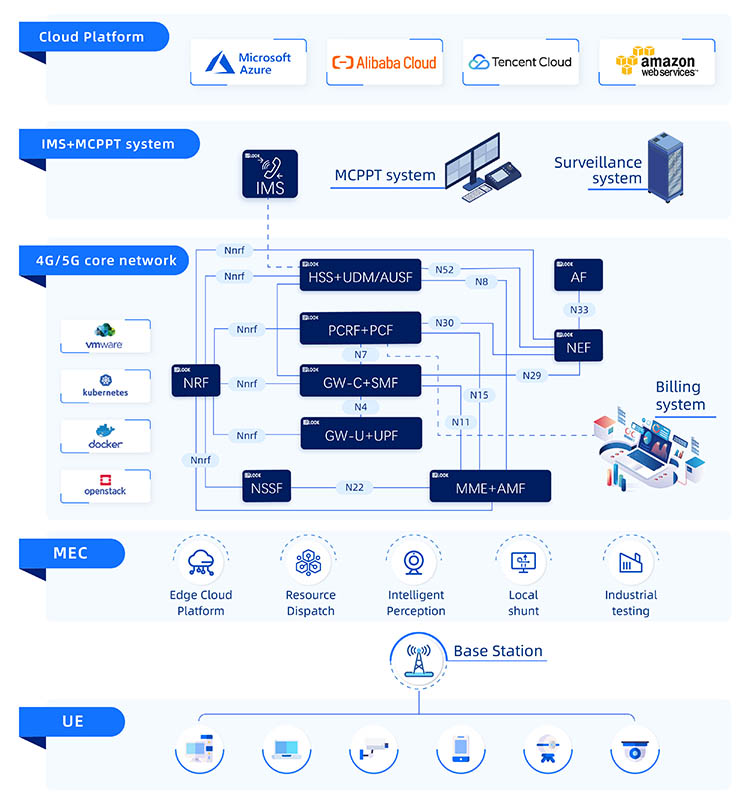 This solution enables "Click-to-deploy" millions of customized networks in all sorts of application scenarios, which can better meet diverse requirements from our clients with flexible deployment.
The benefits of private 5G network solution
The private 5G network has the advantages of high mobility, stable connection, ensured quality, high security and wide coverage.
Enhanced performance

It can construct low latency and high throughput networks to meet emerging needs.

Wider coverage

It supports reliable and secure connections for both outdoors and indoors.

Massive connection

With rising business, it enables more equipment to connect with the network.

Unified management

It can achieve customized management and monitoring for diverse applications.

Intelligent edge

It supports services such as offloading of data by using the technology of edge computing.
Relevant articles:
1. Why Do We Need Private Network?
2. Deploy lightweight private 5G network to accelerate the application of 5G
3. The Challenges of Private 5G Network