IPLOOK has become a member of CCSA
At IPLOOK Technologies, we are very excited to announce that we are officially a member of the China Communications Standards Association(CCSA).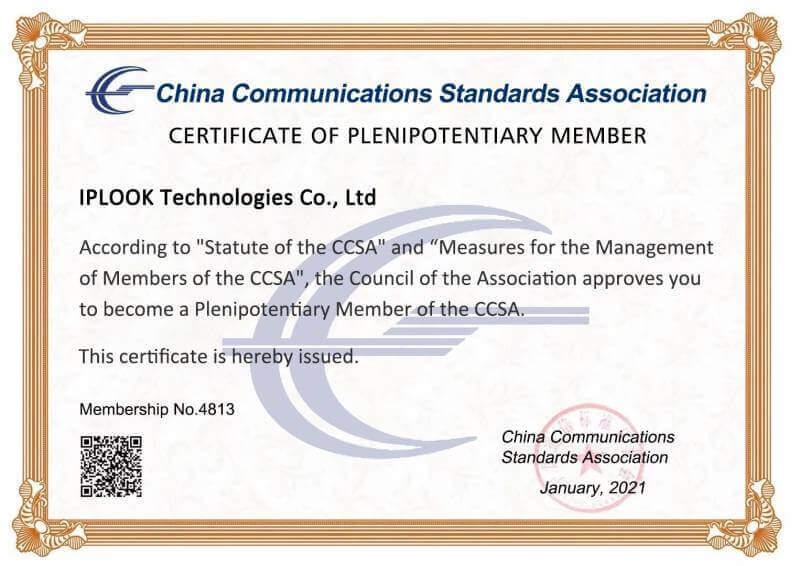 About China Communications Standards Association

The China Communications Standards Association (CCSA) is a Chinese professional standards organization with the responsibility for developing communications technology standards. The organization was founded on 18 December 2002, by the Chinese Ministry of Information Industry.

The CCSA participates in standards development internationally. In 2004 it became an organizational partner of the 3rd Generation Partnership Project (3GPP);it is an organizational partner of 3GPP's rival standards body 3rd Generation Partnership Project 2 (3GPP2); in 2011 it signed a collaboration agreement with the IEEE; and it is recognized by and participates in the standardization activities of the International Telecommunication Union.

More info at http://www.ccsa.org.cn/english/

About IPLOOK Technologies

IPLOOK Technologies(Branded as "IPLOOK") is an industry-leading end-to-end, cloud-based mobile core network solution provider. Our highly scalable virtualized 5GC/EPC/IMS software technology can be deployed in Mobile Network Operaors(MNO), Mobile Virtual Network Operators(MVNO) , Wireless Internet Services Providers(WISP) and Private Networks.

IPLOOK services cover 30 countries or regions for more than 30 million people. We have accumulated rich cases of 3G/4G/5G commercial deployment in the field of wireless communication. IPLOOK is committed to delivering the best customer experience possible.

More info at https://www.iplook.com/

Future Collaboration

As a leading mobile core network provider, to promote the Standardization, Innovation and Implementation of Communications, IPLOOK will joint efforts for standards development with other members of CCSA or other organizations.