Will you go to MWC Barcelona in 2021?
It has been almost a year and a half since the beginning of COVID-19. Fortunately, at present, the epidemic in the world is controllable. Although it was a pity that MWC Barcelona in 2020 had been cancelled and the epidemic had disrupted our previous exhibition plans, we received a message from GSMA that MWC Barcelona will be opened on June 28 and ended on July 1.
GSMA means Global System for Mobile Association. It represents the interests of global mobile operators, combining more than 750 operators with nearly 400 companies in the broader mobile ecosystem, including handset and device manufacturers, software companies, device suppliers and Internet companies, as well as organizations in adjacent industry sectors. GSMA also hosts industry-leading MWC events in Barcelona, Los Angeles and Shanghai every year, as well as a series of mobile 360 regional conferences.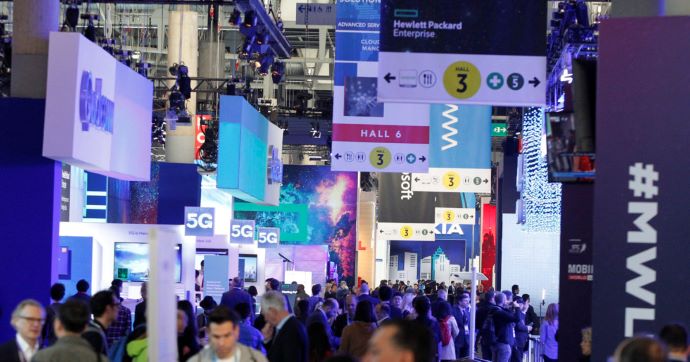 Image from: https://images.app.goo.gl/qtPtSqjsubYdAp9GA
Under the influence of COVID-19, GSMA will pay more attention to health and safety for this year's MWA Barcelona than before. GSMA is developing strict standards and best practices under the guidance of WHO, scientific research, health and safety experts, and the health authorities of Spain and Catalonia, to ensure the health and safety of exhibitors. Regulate social distance has been clearly regulated in the regulation.

All in all, IPLOOK respects the decision of the GSMA. If MWC Barcelona is held as scheduled, we will participate in the exhibition. Our booth located in Hall 1 Stand 1G41.

IPLOOK's
highly scalable virtualized 3G/4G/5G core network software technology can be deployed in Mobile Operators, Mobile Virtual Network Operators(MVNO) , Internet Services Providers(ISP), Government and enterprise scenarios. We maintain a strong concentration on core network, such as 5GC, EPC, IMS, NB-IoT core, MEC, GTP-Router, STP/DRA and MCPTT system.

Please contact us if you are interested!