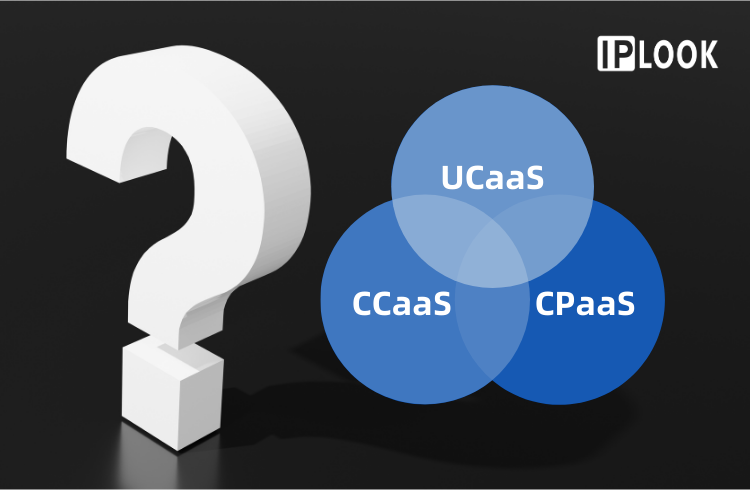 Overview
UCaaS, CCaaS,and CPaaS are all fall into the cloud communication categories. As a subdivision of cloud service, cloud communication achieves voice and data communication functions based on Internet cloud service. Its core value lies in the realization of professional division of labor, so as to improve efficiency and save cost for enterprises. Accordingly, UCaaS, CCaaS, and CPaaS, these service options available to businesses, offer specialized solutions to meet the varied communication needs of organizations and enterprises.
Concept and Definition
· UCaaS: Unified Communications as a Service is a cloud delivery model that brings together apps and services like call, chat, video and audio conferencing into a single interface or platform.
· CCaaS: Contact Center as a Service is a customer experience solution that provides the capabilities required to route inbound customer interactions to call center agents.
· CPaaS: Communication Platform as a Service is a cloud-based platform that enables developers to add real-time communications features to their own applications without needing to build backend infrastructure and interfaces.
More Infomation
UCaaS is primarily geared towards to internal communication and collaboration scenarios within the enterprise. Specific functions include office phone calls, audio and video conferencing, team messaging, etc. UCaaS is an integrated service of Internet and telecom. Therefore, service providers include IT service giants such as Microsoft and Google, professional communication service providers such as Zoom and Cisco, as well as basic telecom operators such as Verizon, Orange and AT&T.
CCaaS is mainly for enterprise external communication. There are two typical business scenarios - Telemarketing/Telesales and Customer Service. The former one is generally for outbound calls; the latter is for inbound calls and also includes outbound calls. The vendors of CCaaS build different products on APIs (Application Programming Interfaces) that work across several operating systems and Internet browsers. The service providers generally focus on offering companies enough capacity and tools to handle and manage customer interactions, queries, and service/support cases easily.
CPaaS is a cloud communication product service in the form of PaaS (Platform as a Service). Its core is the API encapsulation and cloudization of the operator's communication capabilities. CPaaS is not directly tailored towards end users, but to applications (app developers), providing services in the form of APIs or SDKs (Software Development Kit). This platform is an extension of both UCaaS and CCaaS. It allows companies to add various communication features to their existing applications. CPaaS vendors provide users with different APIs and code snippets to add to the environments of the cloud-based platforms.
Simply speaking, UCaaS can be compared to a fully furnished and modernized house, offering a comprehensive and integrated communication experience. CCaaS, on the other hand, resembles a barebones house, providing the essential functionalities of a call center but requiring further customization. Lastly, CPaaS serves as the building materials, offering developers the foundational components to construct customized communication solutions according to their specific needs. Just as different houses cater to varying preferences and requirements, these communication services cater to the diverse needs of businesses and developers, empowering them with efficient and flexible communication capabilities.

Whether you're seeking a turnkey solution, a basic framework, or the tools to build your own platform, UCaaS, CCaaS and CPaaS are here to transform the way we communicate and collaborate in the digital age.