Red Hat, Inc., an American multinational software company that provides open source software products to enterprises, announced today a strategic partnership with IPLOOK Technologies, a leading mobile core network provider. Together, the companies are committed to delivering the best customer experience possible.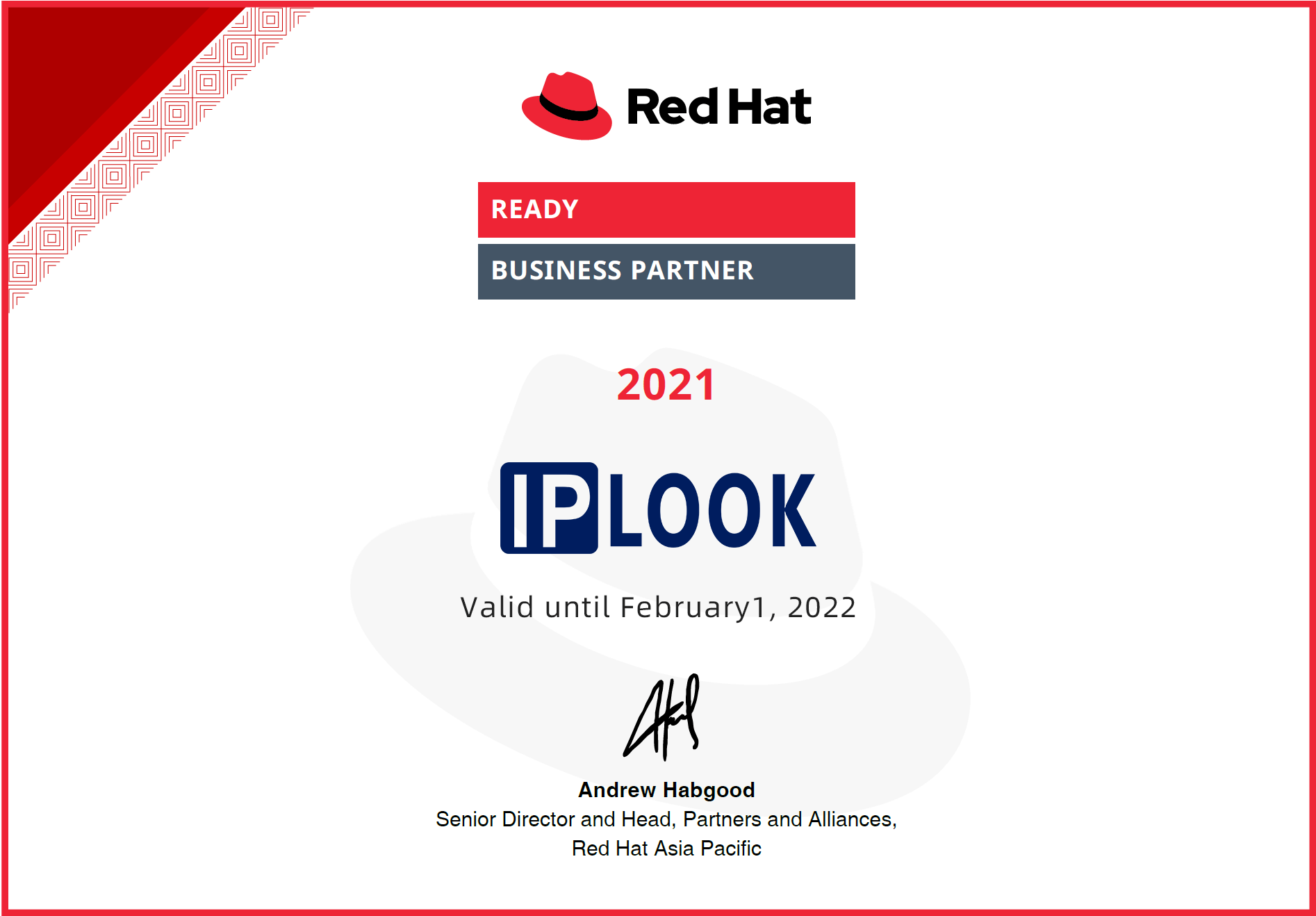 Based on Cloud-native services platform, IPLOOK's mobile core network products are fully virtualized on VMware, OpenStack, Kubernetes and Docker containers. And we have completed interoperability testing on our standardized core network products with Red Hat's open source software solutions. We will deliver a scalable cloud-native telecom solution for mobile operators, enterprises and other service providers with a focus on simplicity, a lower total cost of ownership (TCO).
Learn more about IPLOOK's Partners: https://iplook.com/art/partners-14.html

About Red Hat
Red Hat is the world's leading provider of enterprise open source solutions, using a community-powered approach to deliver high-performing Linux, cloud, container, and Kubernetes technologies. Red Hat helps its customers standardize across environments, develop cloud-native applications, and integrate, automate, secure, and manage complex environments with award-winning support, training, and consulting services.
More information can be found at: https://www.redhat.com/en
About IPLOOK Technologies
IPLOOK is an industry-leading end-to-end, cloud-based mobile core solution provider. Our highly scalable virtualized 3G/4G/5G core network software technology can be deployed in Mobile Operators, Mobile Virtual Network Operators(MVNO) , Internet Services Providers(ISP), Government and enterprise scenarios. We maintain a strong concentration on core network, such as 5GC, EPC, IMS, NB-IoT core, MEC, GTP-Router, STP/DRA and MCPTT system. Deployment can be as a standalone network on COTS and Cloud, or interconnected with existing network services to extend wireless services anywhere in the world.
More information can be found at: https://www.iplook.com or follow us on LinkedIn @IPLOOK Technologies