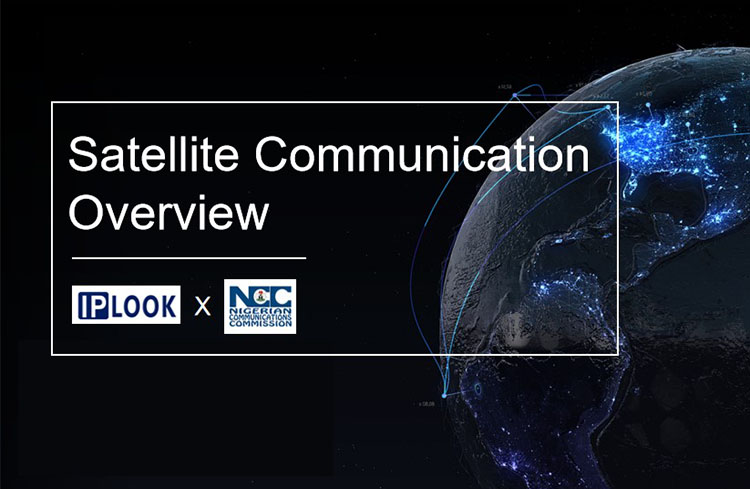 Advanced technology is always the trump card in the telecom industry.
As a leading end-to-end mobile core network solution vendor, except for 5G Core Network (5GC), 4G Core Network (EPC) and related core network solutions, IPLOOK also keeps developing innovative solutions with the latest technologies such as satellite network (SATNET) and 6G technology.
Training meeting about 6G technology and satellite communication
Themed by "6G Technology and Satellite Communication", IPLOOK and the Nigerian Communications Commission (NCC) held a training meeting on June 28th, 2022.
IPLOOK' s technical team led by Mr. Owen Ouyang gave a presentation, including four major parts: the introduction of satellite communication (Satcom), the current status of Satcom, the satellite solution integrated with cellular network and AI technology, as well as satellite orbits in detail.
NCC showed great interest in IPLOOK' s satellite solution, which releases a signal that the meeting is a golden opportunity for IPLOOK to assist Nigeria to build the 4G/5G and even 6G network.
IPLOOK satellite solution
Satellite communications (SatComs) have entered a period of renewed interest motivated by technological advances and nurtured through private investment adventures.


Various applications and customized requirements entitle a new communication evolution with the ability of low latency, high throughput, intensive computing performance and artificial intelligence. Satellite communication system becomes a new option for operators and enterprises to guarantee seamless coverage with high performance in remote regions.
The advantages of IPLOOK satellite communication system
· Rich available spectrum resources
· No geographical environment constraints (strong mobility)
· Flexible communication mode
...
IPLOOK will keep innovating new technologies with our professional technical team all the time!