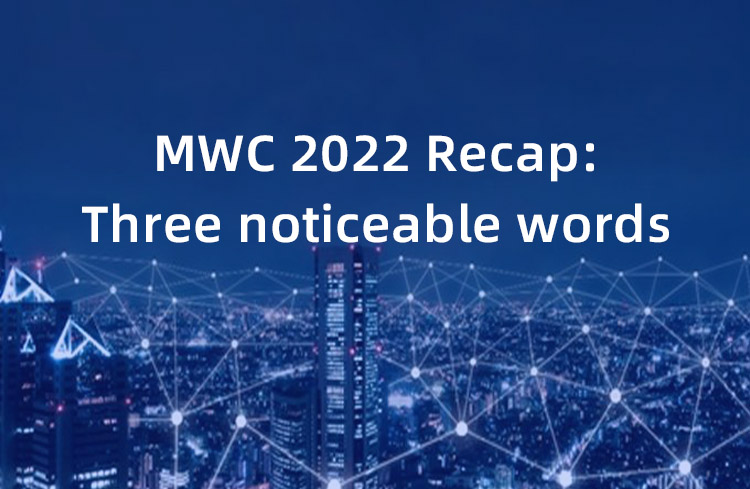 MWC Barcelona 2022 has fallen in the first quarter of 2022, while some heated topics discussed in this conference should be noticed by operators and enterprises in the telecom industry. These highlights can help them reorient their direction of development and accelerate their transformation. Three noticeable words of MWC 2022 are shown below:
The expansion of 5G coverage
Apart from the technical indicators of 5G that people are always concerned about, the 5G coverage has become more noticeable this year.
Especially the problem of expanding the 5G coverage at a reasonable CAPEX. The key to this issue is to deploy 5G networks with low and mid band spectrum, which has the benefits of wider coverage and lower costing.
Based on these benefits, deploying 5G networks with low and mid band spectrum has become the effective means of promoting comprehensive 5G coverage, laying the solid basis of emerging 5G applications.
Cloud computing
The tendency of deploying core networks on cloud has become popular from 2021:
Global operators:

AT&T, Dish, Telefónica, and Swisscom have announced that they moved their 5GC to Azure or AWS Cloud.

Telecom equipment vendors:

Ericsson and Nokia build cloud-native 5GC solutions with Google Cloud and AWS Cloud.
IPLOOK also embraces this tendency, cooperated with Alibaba Cloud, Tencent Cloud, AWS Cloud alike cloud platforms to deploy 5GC on cloud. Basically, this tendency enhances the efficiency of network deployment and reins in the costing as well.
Regarding the deployment of cloud computing, several strategies exist for meeting different requirements: cloud-network convergence - operators provide both network connections and cloud services; operators provide only network connection without cloud services; or deploy 5GC on public cloud.
Green networks
Deploying green networks with lower carbon emission has gradually become the consensus in the telecom industry.
For operators, they should take full advantage of renewable resources and lower the energy consumption of deploying mobile telecommunication networks. How to make contributions to the reduction of carbon emission by using 5G technology is also a crucial direction for the whole telecom industry to explore.
Conclusion
The pandemic drives the acceleration of digital transformation around the globe. Both operators and telecom equipment vendors take on more responsibilities during this post-pandemic era.
How to seize the opportunities is a significant problem for all of us to carefully contemplate according to the current needs of market and our own situation.