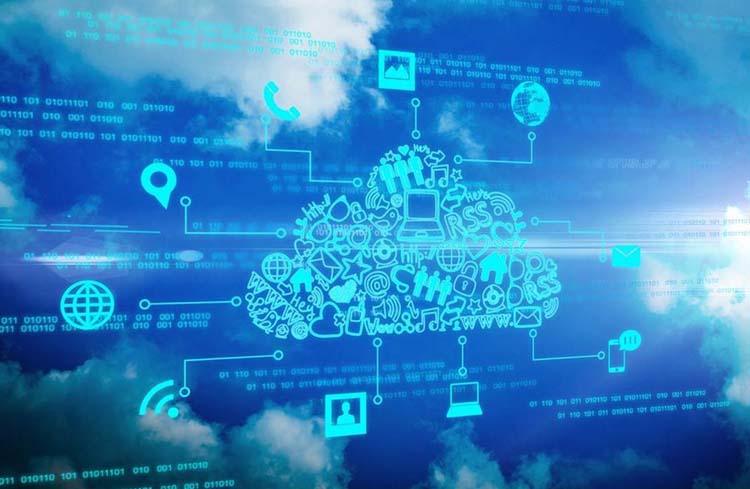 Recently, AWS promoted a private 5G network management service - AWS Private 5G, aiming at simplifying the deployment to enable more enterprises who are interested in the private network market to "Click-to-deploy" their core business easily.
AWS strengthens the relationship with ecosystem partners
AWS Private 5G seems to make deploying private networks become near at hand. This is good news for those small and medium-sized enterprises or operators because it provides more opportunities for them to acquire network resources.
However, most of them have no idea about what they need. That's the reason why AWS needs to strengthen the relationship with supply chain partners to lower the complexity of implementing this solution.
Open to cooperation with cloud service providers
With the signal released by AWS, cooperating with cloud service providers to develop SaaS mode by deploying 5GC on cloud is an essential option for telecommunication equipment vendors like IPLOOK to kick off the business of cloud services.
IPLOOK can deploy completely isolated 5GC on cloud, and also supports the combination between edge UPF and cloudification as below picture.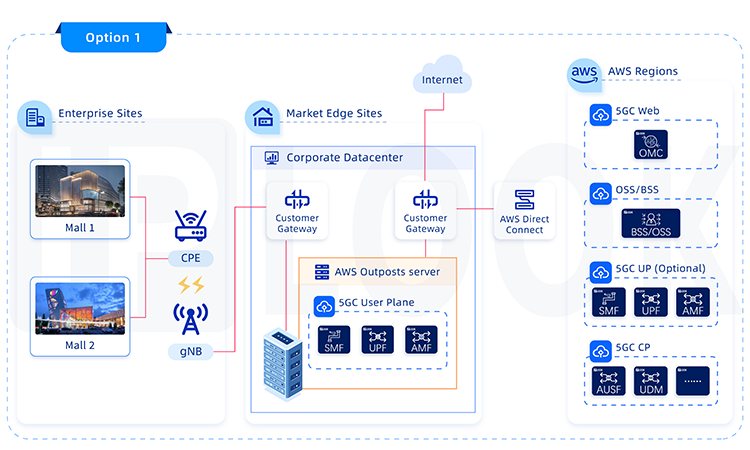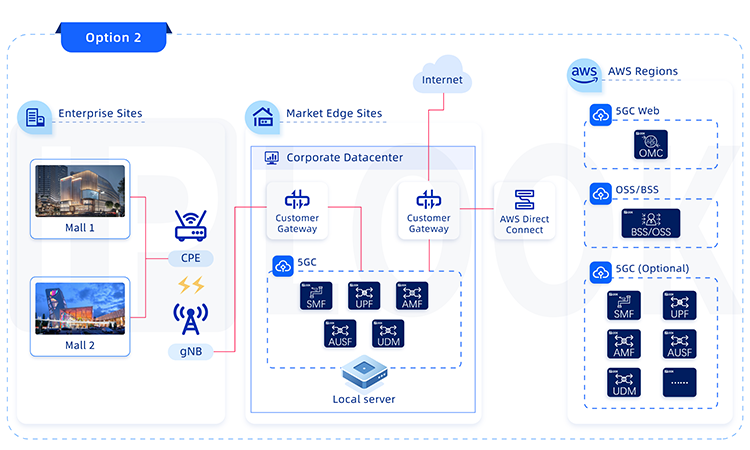 IPLOOK core network has successfully deployed on Alibaba Cloud, Tencent Cloud, AWS Cloud alike cloud platforms, providing carrier-grade end-to-end mobile network solutions for operators and enterprises. Deploying core network on cloud enables customers to obtain core network with lower CAPEX, and also simplifies the management, achieving rapid start-up of the core network business.

For now, IPLOOK has accumulated abundant commercial use cases of deploying core networks for private networks, MNOs, MVNOs, WISPs, connecting over 30M subscribers with strong compatibility.
Build a 5G cloud ecosystem with industry partners
Confronted with the challenges of digital transformation, except for the self-developed 3G/4G/5G core network, IPLOOK also cooperates with the competence of radio equipment, data center, cloud platforms to form the alliance of 5G cloud ecosystem, providing end-to-end mobile network solutions to our customers, accelerating their business development.

IPLOOK will keep on innovating core network solutions with high reliability, and also explore the opportunities to partner with operators, cloud service providers, integrators and information technology service providers, offering highly performed mobile network solutions for our customers meanwhile developing the win-win cooperation relationship with industry partners.