Do you know about the evolution of 5GC?
The mobile communication goes through an upgradation every decade. With the development of advanced technology, the efficiency of spectral effectiveness and capacity are improved in a rapid speed. As a result, innovative services keep emerging. We can see from these three stages:

· 2000s 3G CDMA
300kbps-80Mbps
Mobile multi-media services

· 2010s 4G EPC (Evolved Packet Core)
100Mbps-1Gbps
Mobile broadband services

· 2020s 5G 5GC (5G Core Network)
1Gbps-20Gbps
Diverse mobile broadband service and IoT

5GC aims to achieve the prospect of eMBB, mMTC, uRLLC, Inernet of everything.
Based on this objective, what scenarios could 5GC applied in? It could be seen from below diagram: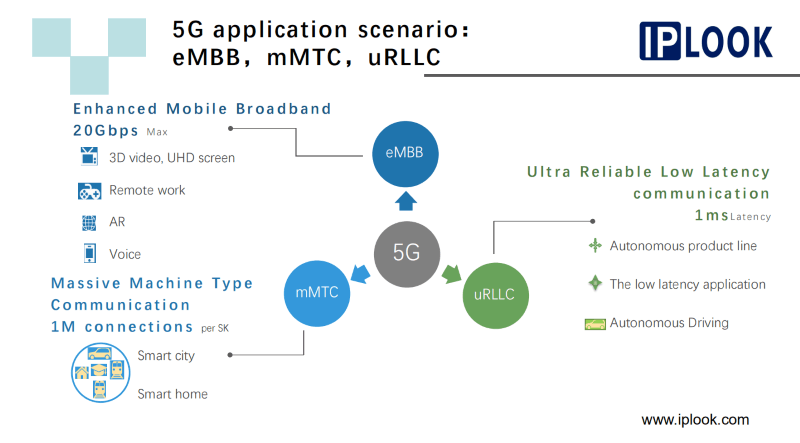 What is 5GC?
Specified in 3GPP TS 23.501, 5GC is defined as a systematic architecture for 5G Systems (5GS). Phase 2 will be a part of 3GPP Release 16, which will not be completed until June 2020 at the earliest.

After defining 3GPP's 5G system architecture to support data connectivity and services, network functions virtualization and software-defined networks are broadly achieved in 5GC deployment.

IPLOOK 5GC adopts a separate control and forwarding architecture, which enables independent mobility management and session management.

Multiple sessions can be established and managed simultaneously by different user-plane network elements and multiple control-plane network elements, enabling parallel operation of local and remote traffic. 5GC network architecture is divided into two types of architecture presentation, namely reference point and service architecture presentation.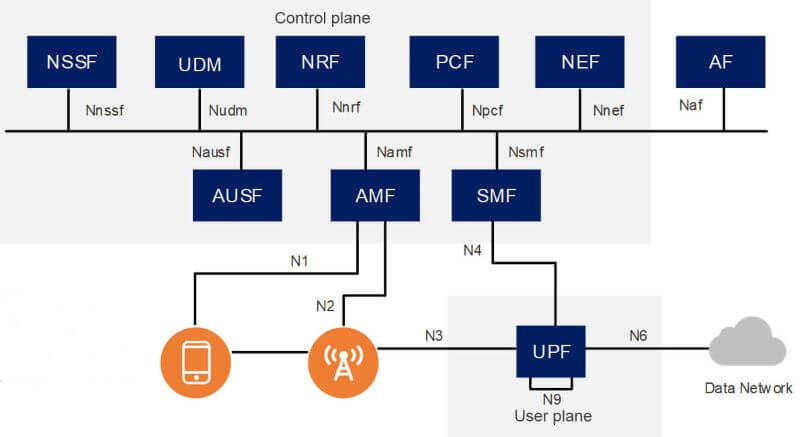 IPLOOK 5GC deployment
Mode 1: Completely independent 5G E2E
Advantages:
1. Guarantee the absolute security of enterprise data: as you can see from below diagram, 5G private network is physically isolated from public network, which can guarantee the absolute security of complete data. Even though the public network is disconnected, enterprise data will not lose because 5G private network doesn't affected by the disconnection of public network.
2.
Achieve lower network latency: 5GC and NR are both deployed in local so as to decrease the time to deliver data.
3.
Keep self management network: if the public network is cut off or congested, etc, the private network will keep running without any disturbance.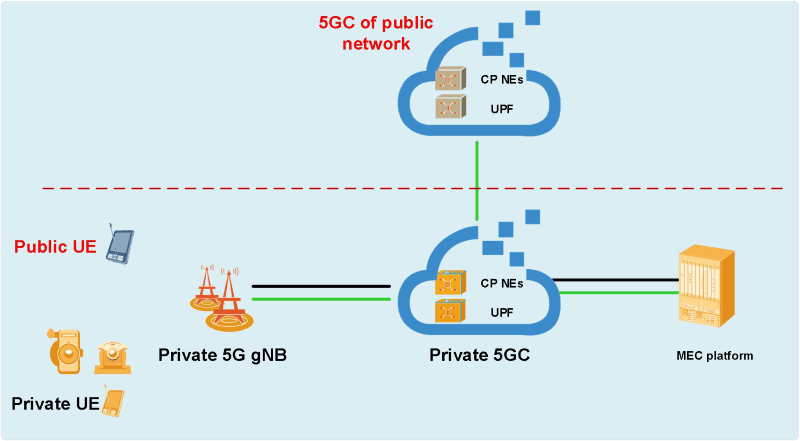 Mode 2: Local 5GC UPF
Advantages:
1. Guarantee the data security: 5GC UPF deployment locally can still ensure the security of enterprise data
2.
Achieve lower network latency: 5GC UPF enables local breakout, which can guarantee low network latency.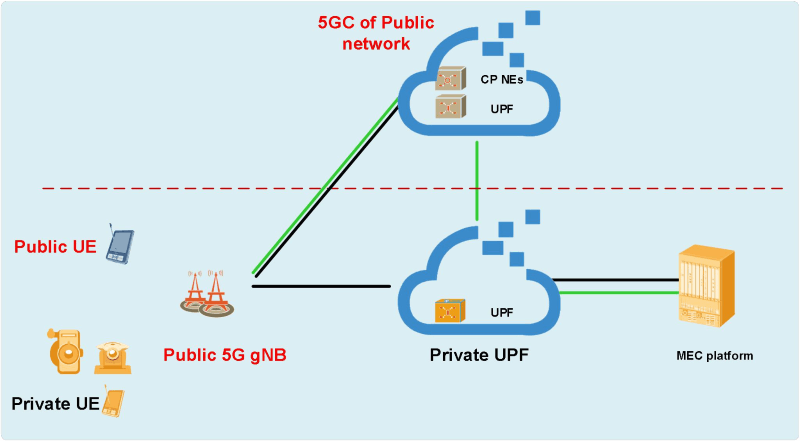 5G vertical networks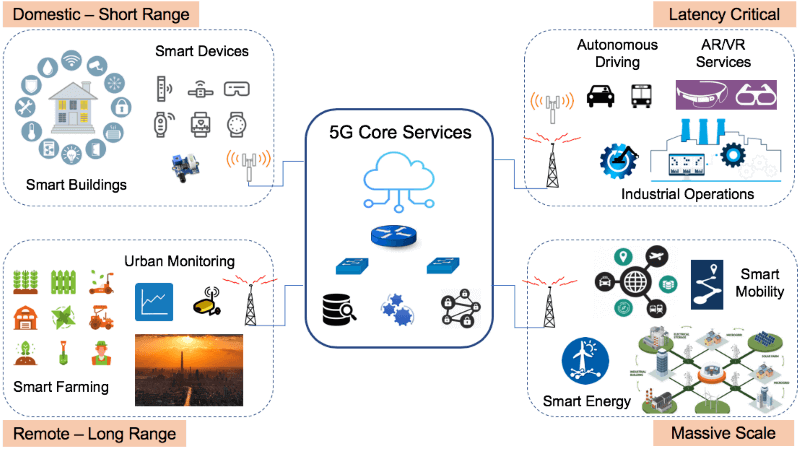 Who we are
IPLOOK Technologies Co., Ltd (Branded as "IPLOOK") is an innovative enterprise, focused on MNO, MVNO, IMS and related products. We are the world' s leading provider of core network with flexible development, customization capabilities and converged core network solution.

IPLOOK mainly features in core network services for four types of clients: Mobile Network Operators(MNO), Mobile Virtual Network Operators(MVNO), Wireless Internet Service Provider(WISP) and Private Networks.

Why choose IPLOOK
Dedicated in 3G/4G/5G core network, IPLOOK services cover 30 countries or regions for more than 30 million people. We have accumulated rich cases of 3G/4G/5G commercial deployment in the field of wireless communication.

We have completed interoperability testing on the core network products of IPLOOK with most radio vendors at home and abroad, providing great compatibility. IPLOOK has been successfully appraised by the CMMI Institute, resulting in Capability Maturity Model Integration (CMMI) for Services Maturity Level 3. In addition, we have obtained the certification of ISO9001 quality management system.

As well as the concept of providing the best core network products and services for global customers, IPLOOK is committed to enabling your accesses to the world, being at the forefront of technology and constructing a brighter future.