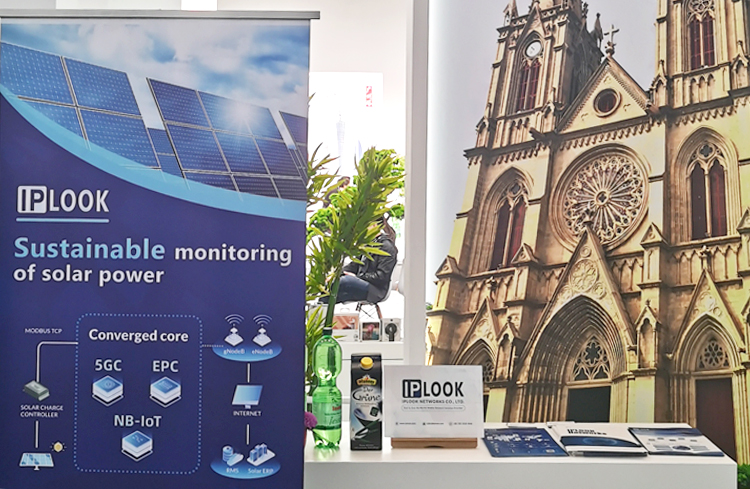 From September 3rd to 5th, 2023, IFA GM 2023 (International Consumer Electronics and Home Appliances Exhibition) was held in Berlin, Germany. IPLOOK, an industry-leading, end-to-end, cloud-based mobile core solution provider, actively participated and demonstrated its commitment to sustainable development at the event.
With the exhibition of solar PV power plant private network solution, IPLOOK showcased "Sustainable Development in the Telecommunications Industry" and demonstrated "5G Private Network Capabilities" this time. The site attracted many peers to exchange ideas on sustainable development applications and jointly explore the actual needs of 5G Private Network Capabilities, which inspired IPLOOK's next research direction.


IFA is the world's largest consumer electronics and home appliances trade show, which has always received great attention. IPLOOK, as a provider dedicated to developing the practical value of the core network, has always focused on improving energy efficiency and providing users with reliable network connections for high-quality customer experiences under the "sustainable development strategy".
Taking new strides in vertical industries and stimulating more innovative ideas through on-site communication collisions is key for IPLOOK to grasp the trend of globalization and develop innovations for new applications. Stay tuned for the breakthrough of IPLOOK in the future.