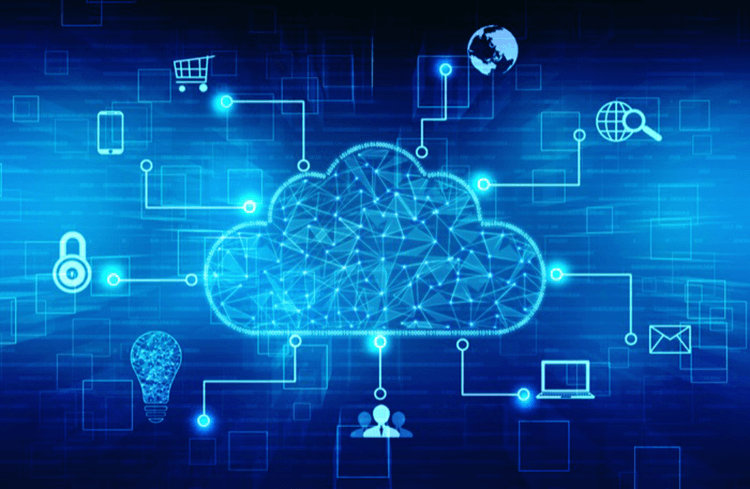 The trend of deploying core network on cloud has been promoting recently.
What are the advantages of implementing "core network + public cloud" for operators and enterprises?
1. Develop business rapidly at a low CAPEX with pay-as-you-go model
2. Deploy core network in easy SaaS service model
3. Provide multiple and customized services for clients.

Together with AWS, now we have successfully deployed the private 5G networks on AWS for our customers. Our solution enables "Click-to-deploy" millions of networks in every home, building, office, factory, island, village or hamlet.
To better address diverse requirements of network requested by different types of operators and enterprises according to their size, IPLOOK provides three ways of 5GC deployed on the AWS Cloud: centralized deployment, distributed deployment and multiple sites deployment as below figure: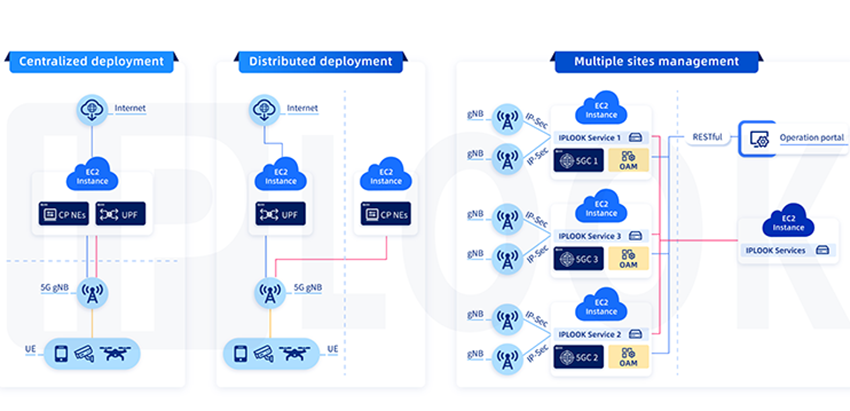 IPLOOK 5GC deployment on AWS Cloud
1. Centralized deployment
Easy management

Both the control plane and data plane of 5GC are deployed in the same instance.

High security

The gNBs will be connected in via IP-Sec tunnel

2. Distributed deployment
Low latency and high capability

The NEs of control plane are deployed in one instance and user plane is on the other. The data plane can be deployed close to users.

Better performance

The UPF could be deployed on AWS edge or even with gNB together on bare metal.

A unified OAM for each set

The management of each set of 5GC is achieved via unified web management portal.

3. Multiple sites management
Flexible integration

The 5GC is able to provide RESTful API.

Independent billing service

There will be an instance on AWS by IPLOOK for billing services.

A unified OAM for each site

Each site of 5GC has a unified web management portal to provide granular access control to all connected devices.

Besides 5GC deployment, IPLOOK also provides EPC deployment on AWS cloud. Contact us for more details if the AWS deployment provided by IPLOOK is of interest to you!