Option 3 Introduction
The initial deployments of 5G services are based on 5G NSA, also called option 3. The variants of option 3 are option 3, option 3a and option 3x.

Option 3/3a/3x is transparent to MME and PGW and translates to an E-RAB modification procedure at MME.

Option 3: Traffic is split across 4G and 5G at eNodeB.
Option 3a: Traffic is split across 4G and 5G at EPC (SGW).
Option 3x: Traffic is split across 4G and 5G at 5G NR.

Option 3x
Many Mobile Operators begin their 5G journey by deploying option 3x Non-Standalone Architecture. In this option, the 5G New Radio is deployed alongside a 4G LTE radio and with both radios supported by the existing EPC.

Option 3x is the initial deployment option that helps mobile operators to start their 5G roadmap and accelerate their time to market for new 5G services. In this scenario service providers can leverage their existing EPC deployment and take on an incremental approach towards their 5G CAPEX and OPEX.

Option 3x is based on LTE assisted signaling, which is done through the LTE radio to the User Equipment (UE). The 5G radio will only establish a user plane connection to the EPC core via signaling from the LTE radio.
Option 3X Full End to End Scenario
1. Access request, access completed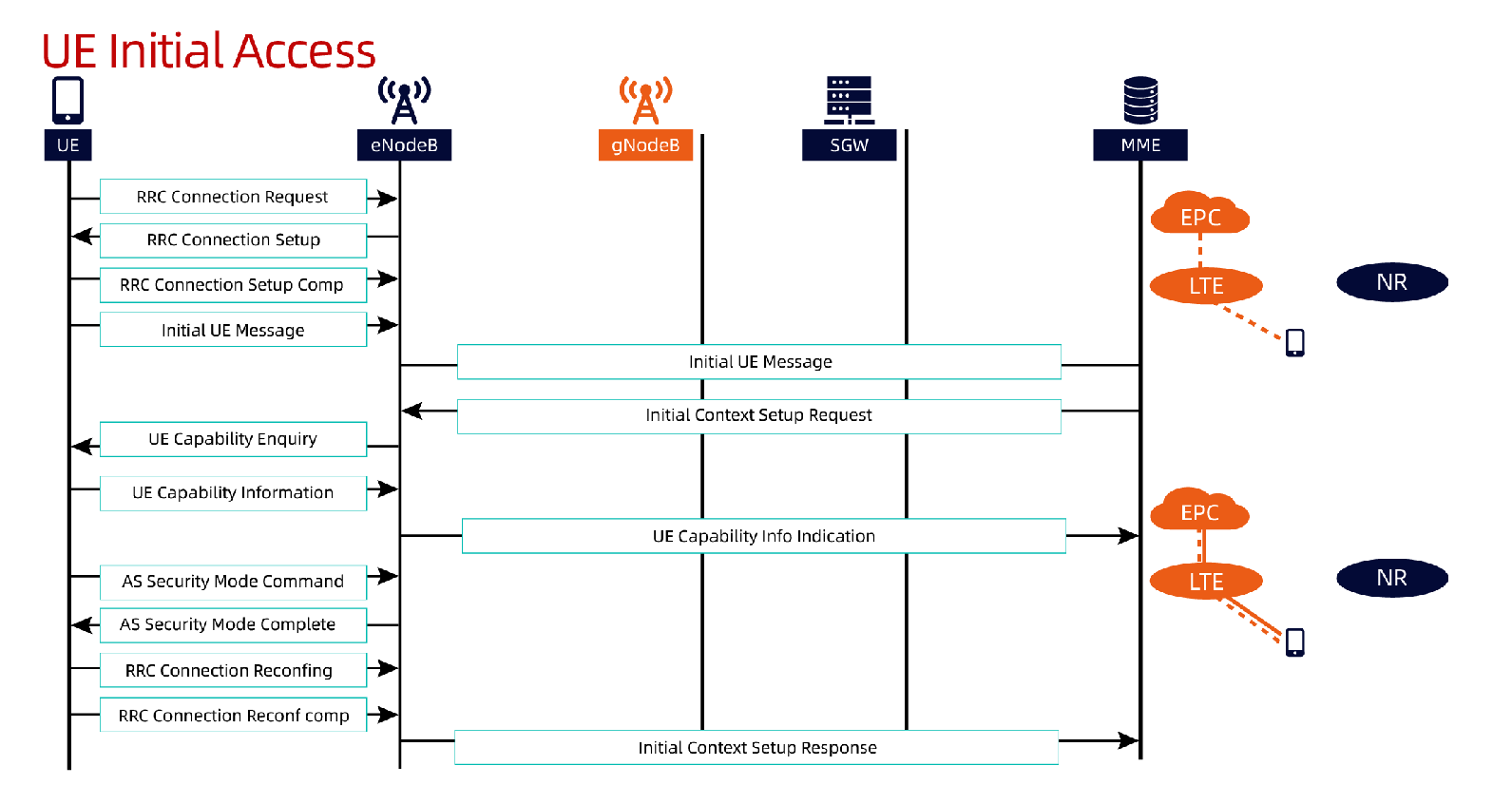 2. A default bearer is established in LTE
After the access is completed, if it is the initial access, a measurement message is sent to request the UE to measure the neighboring cell.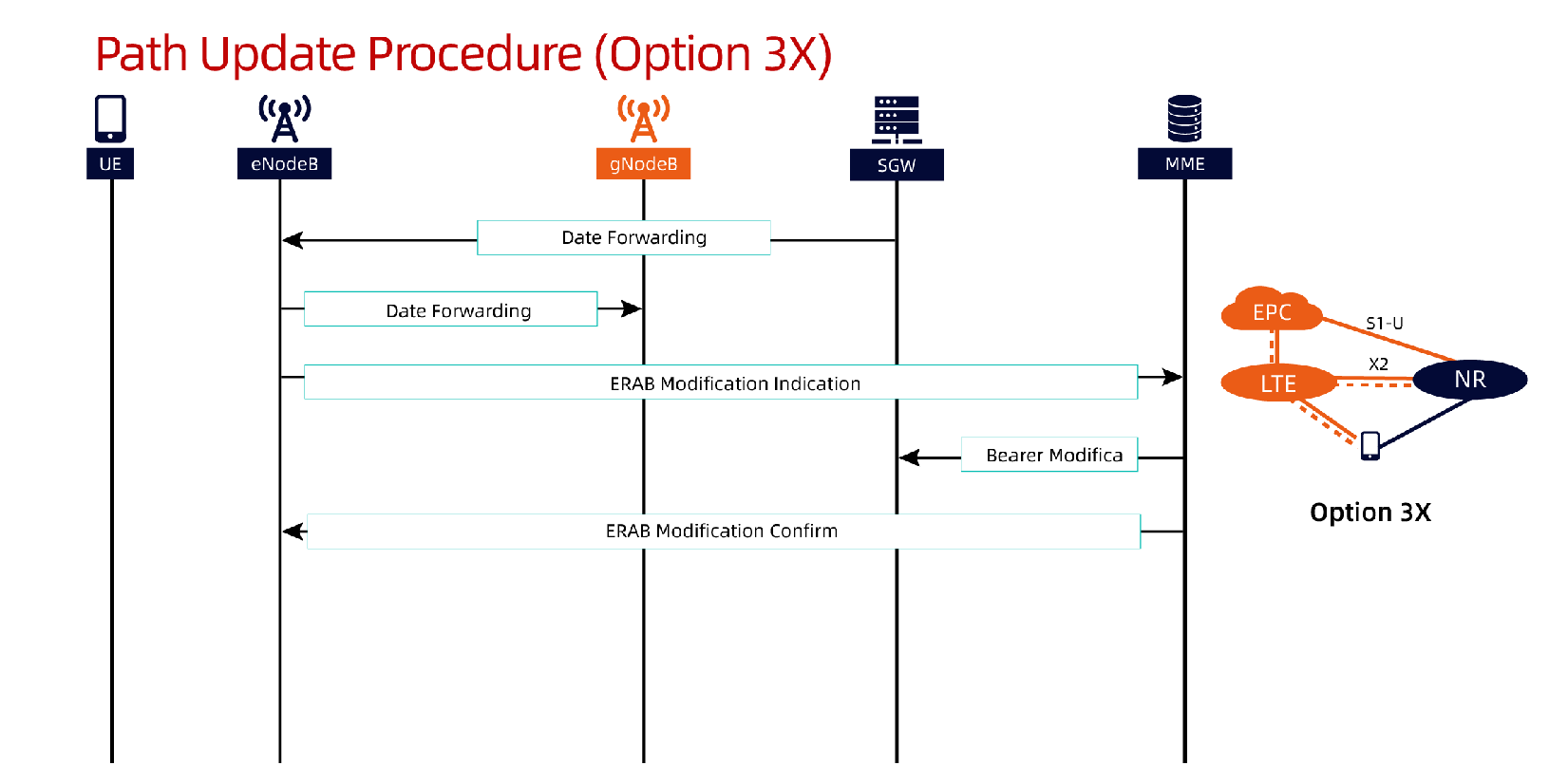 3.After measuring 5G neighbors X2 will be established to prepare for bearer.
There are two types of X2 establishment: automatic and manual.
For the automatic mode, if X2 is established for the first time, there will be two messages for the X2 establishment request and response.