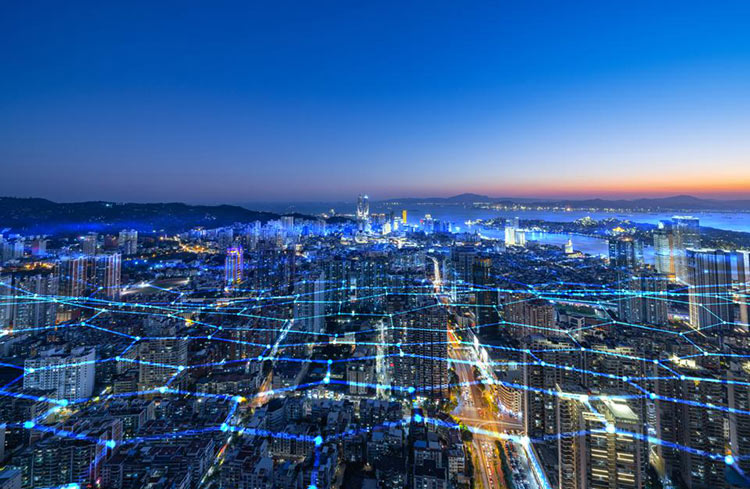 The faster transmission speeds, higher bandwidth, reduced latency, network slicing and multi-access edge computing (MEC) processing abilities of 5G offer nearly limitless applications to revolutionize the way we live, work and think. However, the massive connectivity of 5G also exponentially increases the complexity of network operations, partner ecosystems and service delivery.
Communications service providers (CSPs) cannot just flip a switch to upgrade their networks; the evolution from 4G to 5G is a very long and complex process with thousands of moving parts. The problem of increasingly complex networks is further compounded by the high-performance network needs of 5G services. Both B2C and B2B customers require rapid and on-demand services anytime and anywhere. For a CSP to realistically satisfy these requirements, they must be able to support network slicing for rapid provisioning and scaling to dynamically adapt to fluctuating demand.
The 5G use cases and business models with the greatest potential for monetization currently revolve around automation and network slicing in vertical markets, such as manufacturing, transportation and healthcare, which have some of the strictest and most diverse requirements for network performance. Current use cases indicate that private 5G networks, MEC platforms and hyperscaler support are essentials in realizing any practical benefits from 5G upgrades. CSPs can use 5G, cloud and edge technologies to slice their private or shared networks and offer specialized services to meet the needs of vertical enterprises.
What will the new operations environment require?
The operations environment of the future must support three major capabilities:
1. It must be cloud native. Container-based microservices create a loosely coupled architecture with modular components to break down and simplify the complexity of legacy frameworks. Along with open APIs and DevOps, cloud-native architecture provides near instantaneous scalability, deployment and redeployment to any cloud platform for optimized flexibility, upgrades and partner ecosystems.
2. It must react in real time. 5G networks will have to provide simultaneous responses and support for millions of devices running billions of applications and services. Each device, application and service will have different needs at different times. A network that cannot automatically and rapidly scale and adjust to accommodate these needs will defeat the entire purpose of automation by wasting a staggering number of resources.
3. It must support intent-based orchestration to align network automation with business needs amid the growing complexity and scale of 5G networks. Intent-based orchestration uses preconfigured service models, policy and context with closed-loop control to automate the entire service and network slice life cycle. Closed-loop service management can establish effective intent-based orchestration; it uses AI/ML and analytics to monitor, manage and optimize everything from design to assurance for smooth operations.
How should automation be implemented?
CSPs must make a radical departure from the traditional methods employed in managing monolithic systems if they want to cope with the demands of dynamic 5G networks. The divide-and-conquer strategy of domain orchestration offers one way forward. It separates networks into self-sufficient operational domains, such as core, RAN, transport and MEC. By creating smaller more manageable network sections, it creates the ability to address specific and sudden demands.
In the complex multivendor and hybrid world of 5G, a network is only as good as its slowest segment. CSPs should also consider implementing E2E service orchestration. E2E service orchestration automates network design, provisioning, full life cycle management and E2E optimization. Its open API-based architecture needs to ensure flexible programming and seamless partner integration while its closed-loop AI/analytics capabilities enable intelligent resource management and service deployment without human intervention.
CSPs looking to invest in E2E orchestration solutions should keep a few key things in mind:
Consider AI/ML driven intent-based automation solutions: Operators looking to invest in E2E automation should look for intent-based automation with advanced analytics capability. This will help create closed looped, zero-touch service management with proactive assurance and advanced capacity planning capability.
Make sure that the automation solution is future-proofed: Key capabilities of intelligent intent-based automation will depend on how seamlessly it can manage E2E 5G operations automation. This means managing core and RAN which can be proprietary- or Open RAN-based. The solution should have proven interoperability with major 5G network vendors and provide native support of major hyperscaler APIs as well as CNCF APIs to manage and operate CNF's life cycle and cloud-based networking. Also, ask potential vendors if federated active inventory for a single network view with capabilities for massive data intake and processing is a feature. It is critical for the automation environment to be able to manage a heterogeneous, multivendor environment that includes multiple layers of underlying legacy infrastructure. For example, to automate E2E MEC service orchestration, the solution needs to tackle key tasks:
• Keep the runtime repository of E2E MEC service models.
• Ensures MEC hosts are interconnected to support traffic from all MEC app instances.
• Scales and configures the core network to send breakout traffic to each MEC host.
• Modify the RAN with the right QoS for the MEC service.
• Enable MEC apps to be mapped to network slices.
• Interface with BSS and customer portals for edge service orders.
Enable partner-based business models: In order to fully embrace partner-based business models, automation solutions should be able to provide rapid onboarding of partners across multivertical industry segments. This will help operators to reduce time and cost to market with pre-configured packages, standard support, DevSecOps automation and pre-onboarded partners. This will also help operators gain or maintain leadership in the digital ecosystem through strong strategic partnerships and evergreen products.
Automation today creates success tomorrow.
5G delivers an entirely new class of powerful technological capabilities and innovative business models. However, these advances come at the price of exponentially greater complexity and scale and require a new approach to automation to capitalize on the potential of 5G and offer new services. The CSPs that take the time to reinvent their operations environment now will reap the benefits of streamlined networks and differentiated services in the future.

Sources: https://www.forbes.com/sites/forbestechcouncil/2022/08/03/the-future-of-5g-rests-on-network-automation/?sh=7def71714753