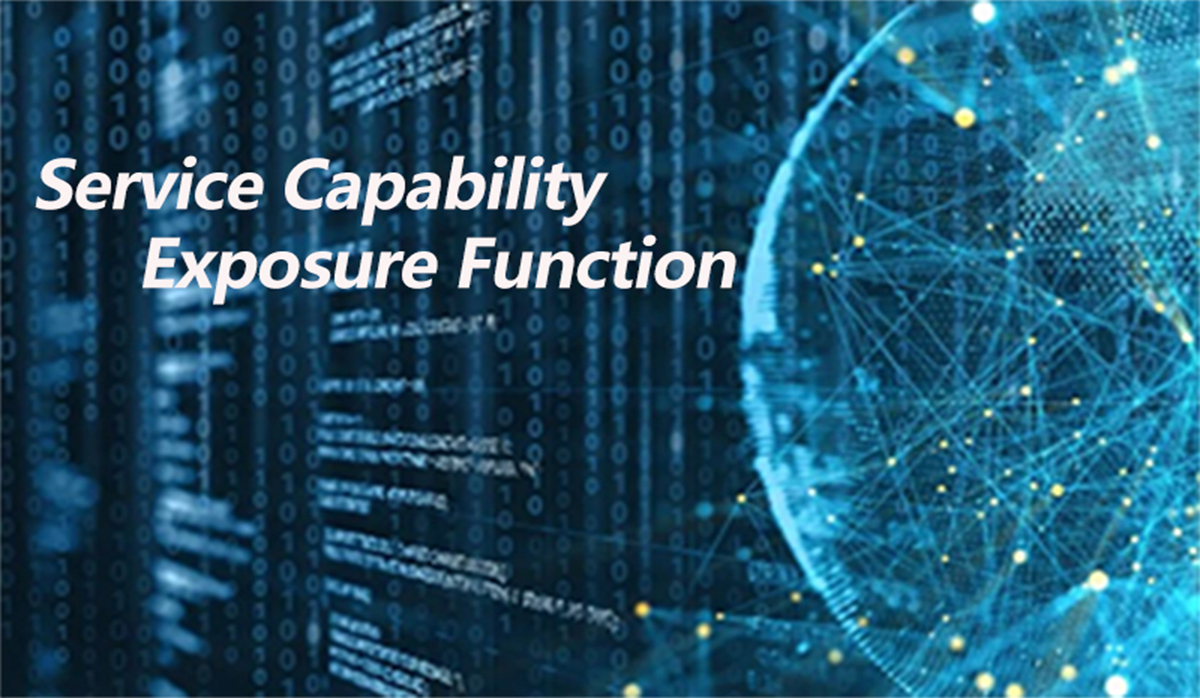 Nowadays, telecom operators vigorously devote to promoting network capability openness and developing cellular IoT. Under this circumstance, the increasing number of services and scenarios for third-party applications will put forward higher capability requirements for the core network.

Comply to 3GPP Release 13 , SCEF (Service Capability Exposure Function) is introduced to define the open capability network architecture. Also, the interfaces of SCEF network element is defined specifically to open network service capabilities securely.
The main function of SCEF is to open the capability of core network elements for various applications.
In a word, the application of SCEF makes the network become flexible and diverse in operation capability.
1.Why introduce SCEF?
Legacy telecom network has basic but strong network capabilities including voice, data and so on, but the vertical architecture of core network leads to tight couple of services and capabilities, which extremely limits the possibilities of developing businesses innovation.
To adapt to the era of "Internet+", operators need to evolve their network to the open and cooperative network architecture. Introducing the service capability exposure network architecture defined by 3GPP, operators can provide the core capabilities embedded in the network and system to the upper layer through the open interface of SCEF network elements and shield the underlying implementation, and provide flexible and multiple business models to users by applications.

Introducing SCEF to core network can meet the needs of multi-scenario and multi-type application.
(a) Differentiated application requirements of pipeline capacity
For example, pipeline capability is the core competitiveness of telecom network. If SCEF is possible to open the interfaces to realize the QoS (Quality of Service) and relevant capabilities of video/game applications, it can provide diverse and distinctive services for different users, which can further maximize the value of carrier network resources.

(b) Flexible and rapid response requirements of network adaptation to IoT terminals
Multiple types of IoT terminals leads to different properties among applications. For example, some business scenarios require real-time adjustment of network configuration on demand. By adopting the the open interface of SCEF capabilities, it can update the information of user attributes or configuration requirements of third-party platforms to the network side in real time, which can meet the demand for flexible, fast and efficient configuration of network.

(c) Facing the demand of 5G microservices
By developing 5G slicing, the 5G network architecture provides network capability to adapt to multi-type services and multi-scenario requirements. Therefore, SCEF becomes more crucial. Multiple core network elements in control plane can realize information interaction, sharing, configuration, and scheduling through SCEF, perfectly meet the various requirements of 5G services.

2.The SCEF network architecture and its open capability
Comply to 3GPP R13, SCEF network architecture worked as below figure 1.
The SCEF is introduced to make capability opening network configuration simple and efficient. Through the configuration of SCEF for a single network element, it can realize the opening of various capabilities of multiple network elements in the core network without adding a new capability opening module in each core network element; at the same time, the introduction of SCEF network elements can automatically send the platform demand parameters to the core network elements through SCEF, which can ensure the correct rate of network configuration and network security and improve Network operation and maintenance efficiency.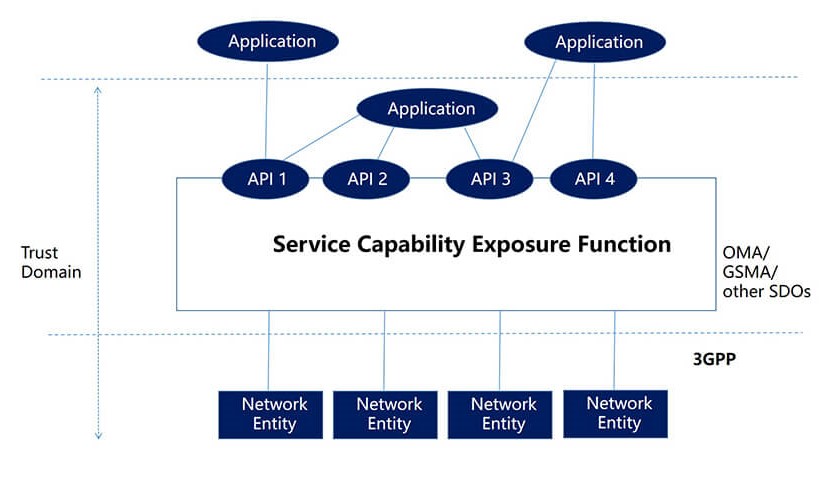 Figure 1 3GPP R13 SCEF network architecture

3.The deployment and application of SCEF
3.1 QoS pipeline capability exposure and its application
With the development of diverse diversified and personalized QoS requirements, operators can fully utilize their pipeline advantages to open network pipeline capabilities to meet diversified QoS requirements such as game acceleration and video applications for third party service platforms.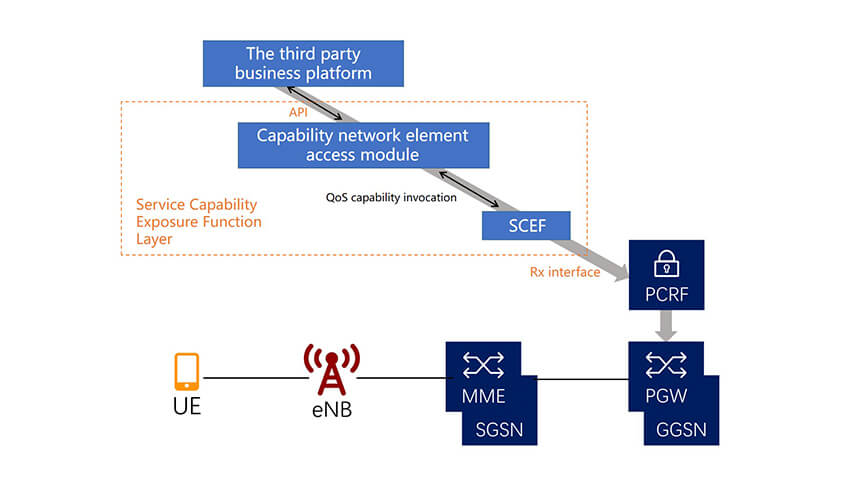 Figure 2 QoS Pipeline capacity exposure architecture
The open architecture of EPC network QoS capability based on SCEF is shown in Figure 2. SCEF opens network capability to third-party services through API (Application Programming Interface) interface, as well as realizes access control through Rx interface, interface encapsulation and transfer, session management, routing and other functions. Through SCEF, the QoS capability of network-side user data services is encapsulated and opened to third-party applications in the form of API.

3.2 IoT capacity exposure and its application
NB-IoT develops rapidly because of its wide coverage, massive connection, low rate, low cost and low power consumption.. The introduction of SCEF can make the power saving characteristics of IoT terminals more intelligent, while the operator's network O&M is more secure and efficient.

Figure 3 shows the SCEF deployment architecture in IoT. Compared with the legacy 4G network, the NB-IoT network architecture mainly adds SCEF to support control plane optimization scheme and non-IP data transmission, corresponding to the introduction of interfaces: T6a interface between MME and SCEF, and S6t interface between HSS and SCEF.

The introduction of SCEF allows self-configure power saving time parameters according to the needs of IoT users, which meets the diversified and personalized low-power requirements of users.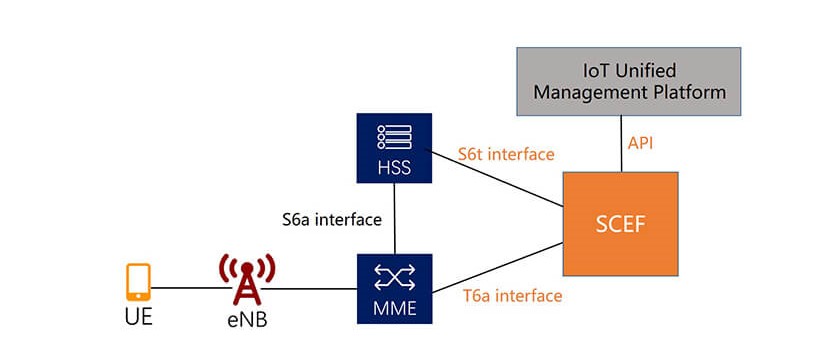 Figure 3 IoT capability exposure architecture

4.The prospect of SCEF evolved to 5G
The introduction of SCEF brings new business opportunities for operators' network capability opening, but for the rich and diverse service demands of 5G in the future, it will lead to a complex network structure, difficult deployment and O&M, and security risks.
Therefore, Network Exposure Function(NEF) is introduced as an important function in 5G architecture according to TS 23.501, as shown in Figure 4, and the Service-Based Architecture (SBA) with network slicing design is more conducive to open network capabilities.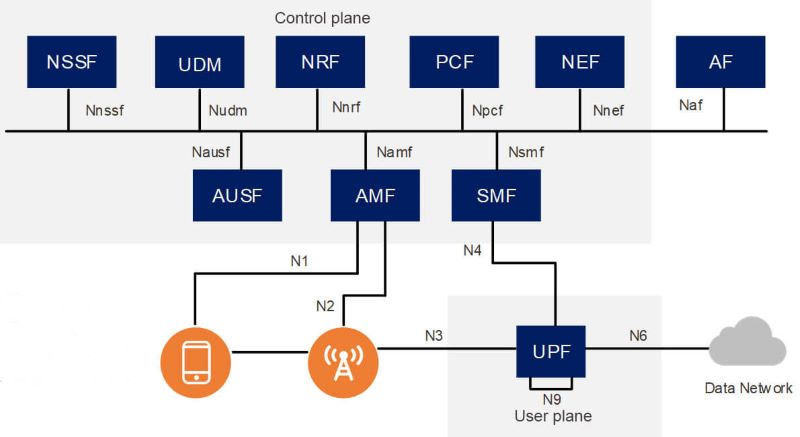 Figure 4 5GC SBA Architecture
5.Conclusion
Under the circumstance of Over the TOP (OTT) competition and multiple requirements of future business, opening network capability is the essential trend of developing telecom network.
In 5G era, cooperated with the third party platform, operators is able to exert their distinctive advantages to open all sorts of network capabilities by introducing SCEF, bring a wider range of applications and create win-win telecom ecology together.

More information about 5GC NEF will be introduced in our next articles.