In our daily lives, SMS is the go-to service once users have the requirement of sending and receiving messages. But do you know the evolution of text messaging- Rich Communications Services (RCS)?
Since the messaging protocols through which people communicate have not changed for a long time, RCS, the new messaging protocol is going to change all that by bringing fused features.
What is RCS?
Formed in 2007, RCS was initiated by GSMA to further enrich communication services based on IP Multimedia Subsystem (IMS), which is a communication protocol that enables users to send messages with rich multimedia experiences and advanced functionality compared to SMS.
RCS is an upgrade of traditional SMS, it incorporates many of the features such as voice, message, location service and other communication services. RCS enables users to not only send text, pictures or video but also achieve interactive functions.
History of RCS
Due to the rising requirements of multimedia communication, 3GPP Release 5 Version in 2002 proposed IMS (IP Multimedia Subsystem) to enable 4G LTE network to realize voice call and SMS services. Based on IMS, VoLTE and RCS are realized.
In 2007, a small group of GSMA members proposed RCS. In February 2008, GSMA officially established the RCS project and has undergone many important updates, including voice support, file support and geographic information support.


RCS Version Evolution
RCS has taken until 2021 for many operators worldwide to use RCS. In 2016, GSMA introduced an "RCS Universal Profile", an industry-agreed set of features and technical enablers, to simplify and accelerate the development and deployment of RCS.
Features of RCS
What RCS attracts the most attention is to provides a message interaction interface. The application scenarios of RCS can be divided into two categories: the message interaction among individual users; the message interaction between enterprise and individual users.
The message interaction between enterprise and individual users adds interactive capabilities based on pictures and videos so that enterprises can provide personalized services to users. It provides a new channel for enterprises and users, such as air ticket and hotel reservation queries, logistics queries, online shopping order queries, etc.
Introduced in UP 2.0 by GSMA, MaaP (Messaging as a Platform) proposed the RCS Business Messaging for A2P (Application to Person). To realize RCS Business Messaging, enterprises can use API interface to connect with the open platform of enhanced MaaP capability and Chatbot set up by operators on their networks.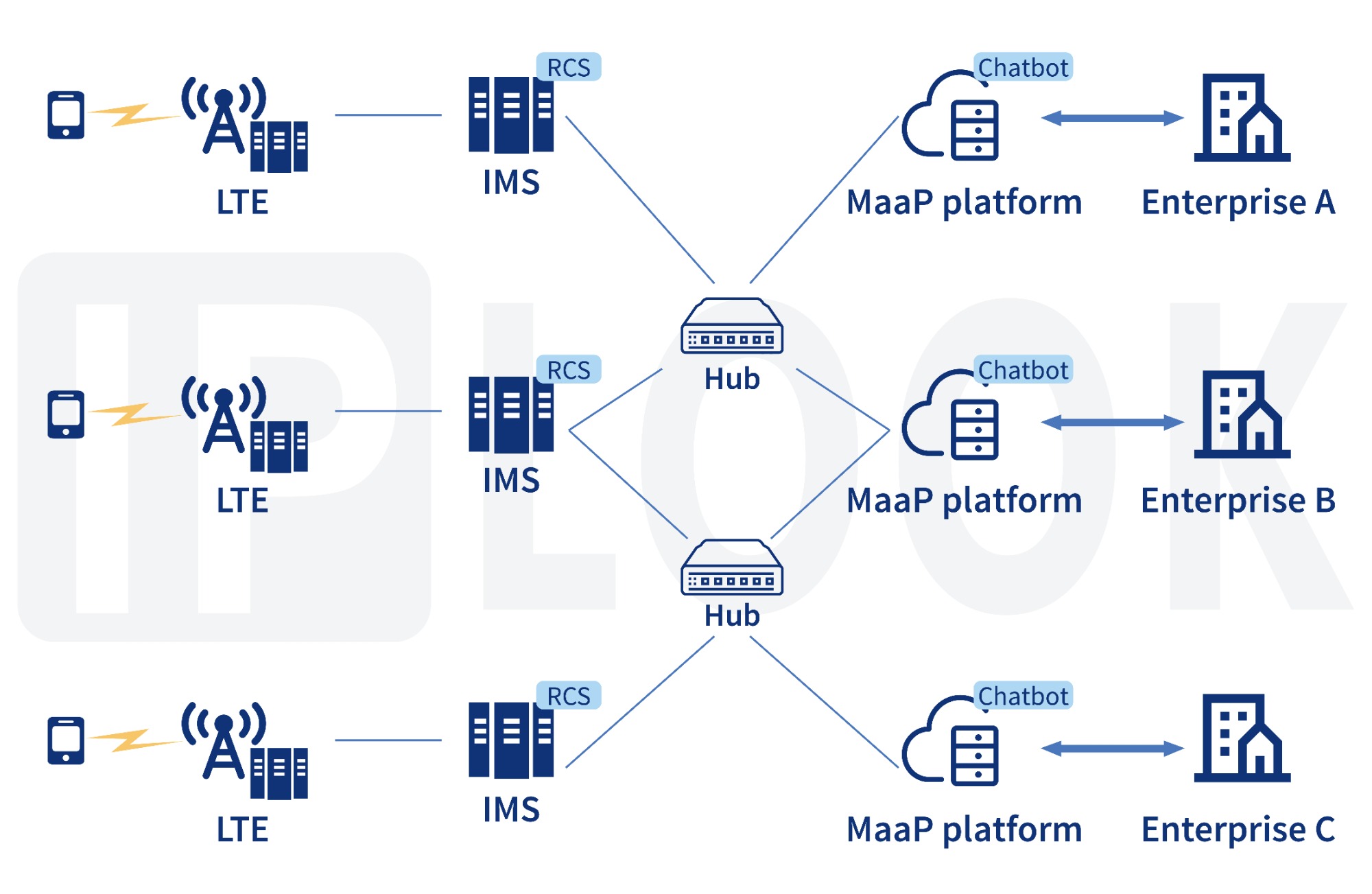 The Advantages of RCS
· Lower the popularization cost of APP
Users don't need to install APP separately. The mobile phone can support RCS directly after the upgrade to RCS UP2.4.
· Lower the complexity for users
RCS can be directly associated with the mobile phone number, the user number is the account number, and no registration is required.
· Easy to establish a social network
RCS can immediately establish a social network without adding friends.
The future of RCS
Driven by GSMA, the world's mainstream mobile terminal vendors and telecom operators are actively deploying RCS business. In a lot of countries, such as the U.K., the US, France, and Mexico, Android users already have the opportunity to experience RCS.




Image source: GSMA
According to GSMA, at present, there are over 1.2 billion RCS-ready devices around the world, with 421 million monthly active users worldwide. With the deepening of 5G construction, it is estimated that RCS will become more commonplace. Will it become a strong competitor of OTT services? This is a question...